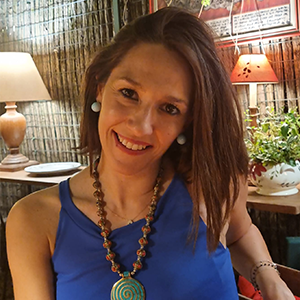 Olga Ines Luppino
Olga Ines Luppino is a Clinical psychologist, a CBT psychotherapist and a forensic psychologist. She works as a psychotherapist in a private practice in Rome, Italy. Initially trained in Cognitive Behaviour Therapy, she was trained and supervised in Schema Therapy and in 2017 recognized as trainer and supervisor by International Society of Schema Therapy (ISST).
She's a teacher at School of Cognitive Psychotherapy (SPC) and Cognitive Psychological Association (APC) in Italy, teacher member of the Italian Society of behavioral and cognitive therapy (SITCC).
Olga is specialized in Ocd patients, as well as Anxiety, Depressive and Personality Disorders. She is author of many scientific publications on Schema Therapy and OCD and she's currently in research field.
In the last years delivered training courses in Individual Schema Therapy.