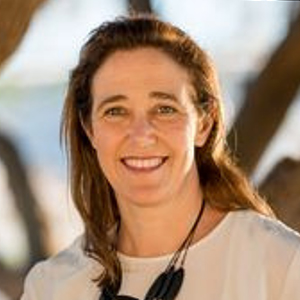 Sarah Dominguez
Clinical Psychologist
The Wattle Centre
Following a background in teaching, Sarah started a career in psychology in 2009. Since then, she has used the best evidence-based therapies – along with ample doses of compassion and insight – to help support clients on their road to wellness
Sarah is guided by a trauma-informed approach, including EMDR, schema therapy and imagery rescripting. She has also conducted several RCTs and meta-analyses, resulting in many peer-reviewed publications.
Sarah is an EMDR Association of Australia (EMDRAA) accredited consultant and trainer. She strongly supports equitable access to the highest quality evidence-based interventions. She is on the committee of the Australian Psychological Society EMDR Interest Group and the EMDRAA Accreditation and Standards Committee, as well as serving on the EMDRAA board. Internationally, Sarah is part of the EMDR Council of Scholars.
Sarah is also a dog lover, a regular at her surf club, and a member of a large, loud family.